Amsterdam's Plea to Tourists: Visit, but Please Behave Yourselves
Cristopher F Schuetze, The New York Times, 2-10-2018
It's not a problem many vacation destinations spend much effort worrying about or money trying to fix: the wrong kind of tourist.
But that is the challenge increasingly faced by Amsterdam, where visitor numbers have shot up more than 60 percent in the past decade, bolstered by low-cost flights, cheap accommodation and the ease of traveling across open European borders.
With its centuries-old canals, vibrant historic center and flourishing art scene, Amsterdam takes pride in its cultural riches. But there is a growing perception that some who come to the city are more interested in less high-minded pursuits — namely, marijuana and prostitution, both of which are largely legal — and may be doing more harm than good.
Other destinations have struggled under the sheer weight of visitors: the Galapogos Islands; Dubrovnik, Croatia and Venice; have all expressed concern about "overtourism," with technology, including apps like Airbnb, often cited as a driver of the problems. But in Amsterdam, it's not just the number of tourists that pose a problem. It's how they behave.
Officials are trying to address the issue. Femke Halsema, the new mayor, visited the red-light district in the De Wallen section of the city in July, the month after she took office. Soon after, her administration announced a set of measures intended to curb misconduct.
They include on-the-spot collection of fines as high as 140 euros, or about $165, for public urination, drunkenness or excessive noise (enforcement agents will be equipped with hand-held devices to take card payments); rigorous street cleaning; and the hiring of additional "hosts," or security workers in orange T-shirts, who are trained to give information and remind people of the rules, which include no drinking in the streets and no photographing prostitutes.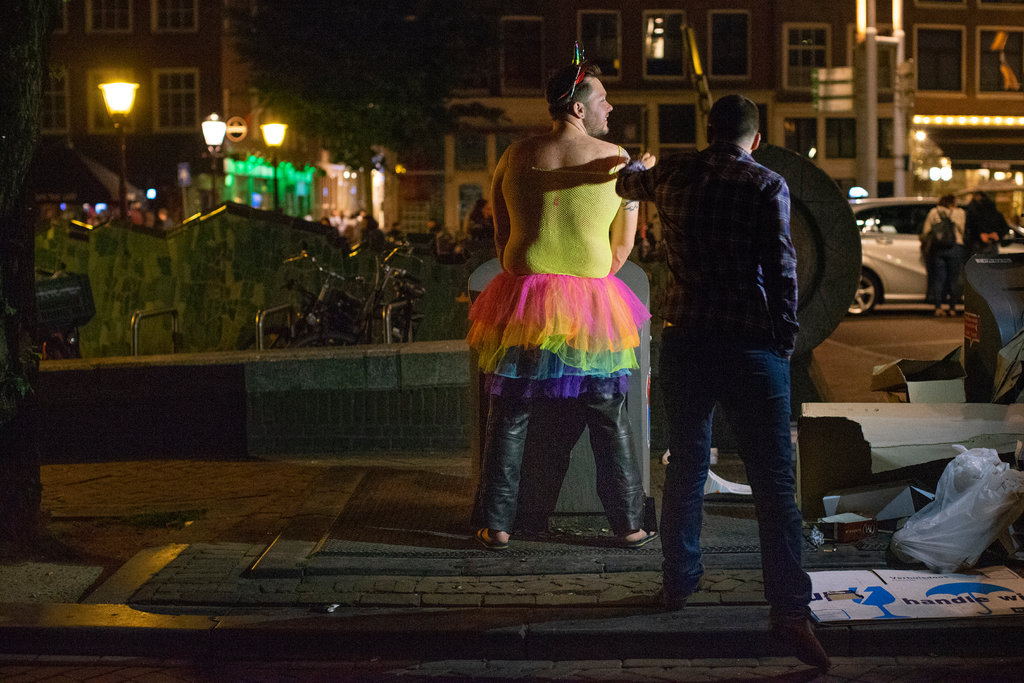 Perhaps most important, the city is also betting on a marketing campaign to persuade visitors to respect the city and its rules.
Iain Mills, a 24-year-old Briton who recently traveled to Amsterdam with a group of friends, is the sort of visitor the city wants to reach. Having taken a low-cost flight leaving midmorning from London, Mr. Mills was enjoying a beer on a canal-side terrace by early afternoon.